Managing inventory efficiently is a cornerstone of successful business operations. To help you streamline your inventory management processes, we've compiled a list of the top 10 inventory management software solutions. These solutions offer various features and capabilities tailored to meet the needs of different businesses. Whether you're a growing online seller, a manufacturer, or a multichannel retailer, there's a software solution on this list for you.
1. Cin7
Cin7 emerges as a powerhouse with its comprehensive suite of features. This software excels at integrating with online stores, marketplaces, and shipping software to provide a seamless end-to-end order, inventory, and shipping management experience. It offers robust stock tracking, automated purchasing, and warehouse management tools. Notably, Cin7 supports syncing stock levels across multiple warehouses, automating purchase orders based on sales velocity, and forwarding orders to warehouses and dropship suppliers. The built-in point-of-sale (POS) feature on all plans makes it versatile for both online and in-store sales.
Who should use it: Fast-growing online sellers seeking multichannel online sales, fulfillment automation, and in-store POS functionality.
Pros:
Built-in POS systems on all plans
Seamless integration with top e-commerce and shipping platforms
Multi-warehouse order automation, including Amazon FBA
Cons:
Additional add-on required for shipping
Base plan lacks EDI connections
No free trial offered
READ MORE:
2. Ordoro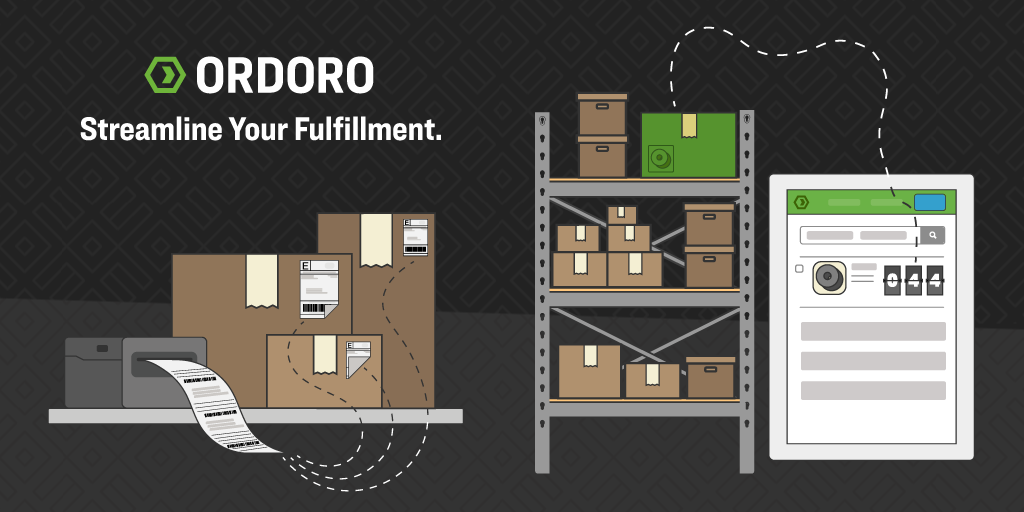 Ordoro stands out as an end-to-end inventory management solution catering to multichannel sales. It seamlessly syncs inventory levels and shipping status across various e-commerce platforms and online marketplaces. Notably, Ordoro's purchasing automation automates order forwarding to multiple warehouses and dropship vendors, and it generates purchase orders based on sales forecasts. Additionally, the kitting features enable tracking of raw goods to finished products, making it an excellent choice for customizable and subscription-based items.
Who should use it: Multichannel e-commerce businesses in need of efficient inventory synchronization, kitting features, and dropship management.
Pros:
Sync inventory, orders, and shipping with numerous e-commerce stores and marketplaces
Kitted and bundled product tracking
Automated dropshipping and multi-warehouse management
Cons:
Higher pricing for inventory plans
Lack of mobile app for remote management
3. inFlow
inFlow excels in delivering stock tracking, purchasing, and fulfillment features ideal for B2B and wholesale businesses. With support for parts, assemblies, and finished unit tracking, along with multi-warehouse management and dropshipping automation, inFlow is a comprehensive solution. Its standout features include virtual showrooms, B2B quotes, sales rep order routing, production workflows, and location mapping, optimizing various aspects of inventory management.
Who should use it: B2B and wholesale businesses, as well as both B2B and B2C e-commerce sellers, will find inFlow's features beneficial.
Pros:
Virtual showroom portal for wholesale and B2B sales
Sales rep order routing and tagging
One-click quote-to-order-to-invoice functionality
Cons:
Plans based on monthly sales, requiring upgrades for growth
Virtual showroom available on higher-tier plans
4. Katana
Katana specializes in catering to the needs of manufacturers with its advanced inventory management software. It excels in barcode-enabled parts tracking, production planning, assembly tracking, and supplier logistics. The software offers multiple plan tiers, with the Essential plan providing essential inventory management tools at an affordable price. With features like multi-warehouse tools and barcode support, Katana is an excellent value for manufacturers and shipping-based businesses.
Who should use it: B2B and B2C manufacturers, as well as e-commerce and multichannel resellers, will benefit from Katana's features.
Pros:
Competitive pricing, starting at $99 per month
Free 14-day trial
Abundance of features for the price
Cons:
Adding users can increase costs
Lack of live phone support
5. Zoho Inventory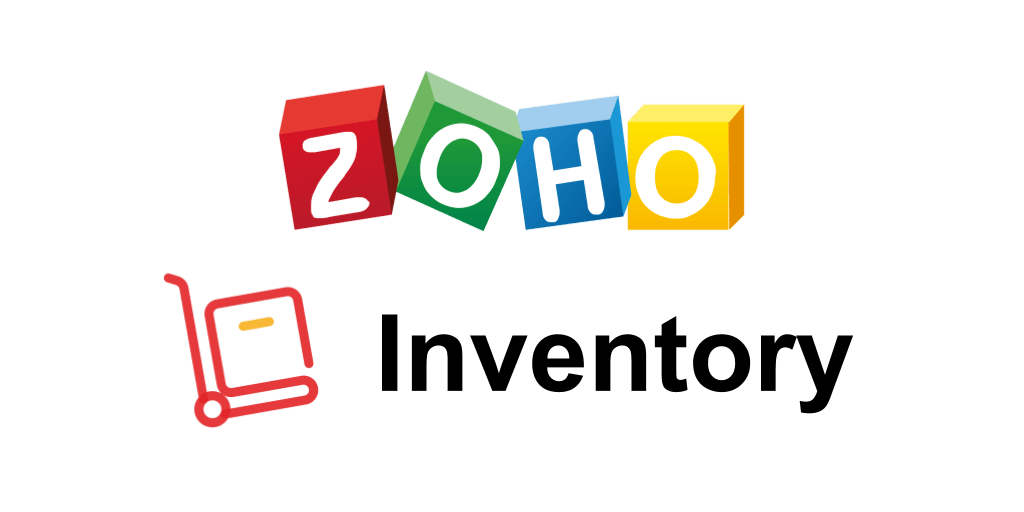 Zoho Inventory offers feature-packed inventory management software at attractive pricing, making it a suitable choice for startups and growing businesses. While it excels in end-to-end order management, inventory tracking, and shipping tools, Zoho's standout feature is its support for product bundling and kitting functions. This makes it an ideal solution for businesses selling custom or subscription-based items.
Who should use it: E-commerce startups and small businesses using supported e-commerce platforms and marketplaces will find Zoho Inventory beneficial.
Pros:
Free and low-cost plans starting at $59 per month
Time-saving autofill purchase order creation
Integration with Zoho apps and Shopify
Cons:
Limited e-commerce and marketplace integrations
Pricing based on monthly orders, requiring plan upgrades for growth
6. ShipBob Merchant Plus
ShipBob's Merchant Plus offers third-party fulfillment and logistic (3PL) services for businesses seeking streamlined supply chain, order, and inventory management. With features like automated purchase orders, multi-warehouse tracking, and kitted order support, ShipBob Merchant Plus caters to omnichannel, wholesale, and B2B businesses. Its full-service 3PL option further enhances order fulfillment capabilities.
Who should use it: Larger omnichannel, wholesale, and B2B businesses requiring hybrid in-house and outsourced order fulfillment will benefit from ShipBob Merchant Plus.
Pros:
Industry-leading supply chain tools
Automated order pick-and-pack processes
Ability to expand fulfillment services
Cons:
Lack of transparent pricing
Limited Merchant Plus-specific support resources
7. Fishbowl Inventory
Fishbowl Inventory targets larger manufacturers, e-commerce businesses, and multichannel sellers with its advanced inventory management capabilities. Centralizing inventory parts and finished goods tracking, supplier purchasing, and warehousing data, Fishbowl integrates seamlessly with QuickBooks and Xero accounting software. Its manufacturing and warehousing logistics tools are particularly beneficial.
Who should use it: Manufacturers and large-scale shippers using QuickBooks or Xero accounting systems will find Fishbowl Inventory suitable.
Pros:
Free 14-day trial
Seamless integration with QuickBooks
Barcode tracking for stock, parts, and finished goods
Cons:
Higher costs for multiple users
Lack of pricing transparency
8. Extensiv (formerly Skubana)
Extensiv, previously known as Skubana, is designed for high-volume sellers on major online marketplaces. It offers multichannel order, inventory, warehousing, and supplier management features. Extensiv's automated dropshipping workflows set it apart, making it an ideal choice for businesses reliant on dropshipping. With connections to global carrier networks and fulfillment centers, Extensiv supports seamless order and inventory management.
Who should use it: Multichannel online sellers aiming to automate dropshipping tasks and track stock across various warehouses and fulfillment centers will benefit from Extensiv.
Pros:
Comprehensive dropshipping automation
Global inventory sync
Integration with FBA and WFS
Cons:
Higher cost compared to some alternatives
Lack of transparent pricing
No live phone support
RELATED POST:
9. Sortly
Sortly offers economical and user-friendly inventory and asset tracking software tailored to specific needs. It's an ideal solution for tracking quantities and locations of various items, making it suitable for retailers, project-based businesses, and offices. Although it lacks advanced features like automated order purchasing, Sortly's barcode and QR code support facilitate efficient stock management.
Who should use it: Individuals, small businesses, and organizations needing economical and straightforward inventory and asset tracking will benefit from Sortly.
Pros:
Free plan and affordable plans available
QR codes for item details
Barcode-based stock checks
Cons:
No built-in e-commerce or shipping integrations
Limited automated features
10. monday.com
monday.com offers highly customizable workforce, project, and operations management solutions, including inventory management capabilities. With its versatile templates, monday.com supports various aspects of inventory management, including tracking stock levels, vendors, and warehouse locations. While not an advanced inventory solution, it's suitable for startups and small businesses seeking free or low-cost inventory management options.
Who should use it: Small businesses looking for cost-effective and customizable inventory management will find monday.com beneficial.
Pros:
Free and low-cost plans available
Expansion options through learning the monday.com system
Integration with various e-commerce platforms
Cons:
Limited tracking features
Additional features require customization or add-ons
Conclusion
In the dynamic landscape of business operations, effective inventory management remains a cornerstone of success. The year 2023 brings a plethora of advanced inventory management solutions designed to streamline processes, optimize efficiency, and ensure seamless customer experiences. The top 10 inventory management software solutions outlined in this article offer a range of features catering to diverse business needs.
Whether you're a fast-growing online seller seeking automated multichannel sales management or a manufacturer requiring precise stock tracking and production planning, there's a software solution on this list to meet your requirements. These platforms offer features such as automated purchasing, kitting, dropshipping, and seamless integration with e-commerce platforms and marketplaces.
As businesses strive to deliver exceptional products and services, choosing the right inventory management software is paramount. These 10 solutions not only enhance inventory control but also empower businesses to grow and thrive. By leveraging advanced technology, tailored features, and efficient workflows, these software solutions ensure that businesses can manage their inventory with confidence, accuracy, and scalability in the ever-evolving world of commerce.