In the ever-evolving landscape of cloud computing, private cloud providers have emerged as crucial players, offering tailored solutions to meet the unique needs of organizations. This article delves into the top private cloud providers for 2023, highlighting their features, pros, and cons. Let's explore the key players in the private cloud market and what sets them apart.
Hewlett Packard Enterprise (HPE)
Hewlett Packard Enterprise (HPE) takes center stage as a trailblazer in the private cloud arena. Renowned for its bespoke private cloud offerings, HPE crafts a fusion of cloud applications and infrastructure tools, meticulously tailored to suit each client's distinct requirements. The resulting platform seamlessly integrates into hybrid or multicloud solutions.
Features:
Versatile Workload Management: HPE's infrastructure efficiently supports both current and next-generation applications.
Swift Deployment: Accelerate application and service delivery with cloud-like speed and scale through a unified interface.
Automated Operations: Streamline IT operations by automating everyday tasks using a software-defined infrastructure.
360-Degree Security: A holistic approach ensures enhanced security from all angles.
Pros:
Smooth Setup: Users experience a positive initial setup process.
Responsive Support: HPE's customer support proves helpful and accommodating.
Scalability: The platform offers great scalability for users.
Cons:
Cost Considerations: The services can be relatively expensive.
READ MORE:
VMware
As a pioneer in the private cloud space, VMware's legacy shines through. With an array of virtualization and management solutions, VMware has been a bridge between private and public cloud realms.
Features:
Monetization Maximization: Host partner cloud solutions are leveraged to their fullest potential.
Seamless Migration: Easy migration capabilities facilitate a smooth transition to the cloud.
Enhanced Visibility: System monitoring and reporting bolster company security.
Developer Empowerment: Boost developer productivity and minimize downtime for users.
Hybrid Cloud Capabilities: VMware offers the flexibility of both public and private cloud usage.
Pros:
Lifecycle Management: Efficient management of application lifecycles.
Application Modernization: Facilitates modernization and creation of new applications.
Robust Recovery: Strong disaster recovery options.
Cons:
Documentation Improvement: There is room for enhancing documentation.
Dell Technologies
Dell Technologies enters the scene with its APEX developer platform, a comprehensive toolkit for private cloud endeavors. Collaborating with Microsoft, Dell offers an Azure Stack solution, catering to dedicated hardware needs for private clouds.
Features:
Intelligent Cloud Operations: Automate and orchestrate cloud operations for enhanced management.
Application Modernization: Deploy Kubernetes platforms for capitalizing on enterprise applications.
Edge Optimization: Operationalize the edge for workloads spanning multiple cloud environments.
Workload Flexibility: Scalability supports a wide range of workload requirements.
Pros:
Reduced Vulnerabilities: Improved infrastructure security minimizes vulnerabilities.
Accurate Capacity Forecasting: The platform offers helpful capacity forecasting.
Informative Dashboards: Strong dashboards enhance user experience.
Cons:
Integration Challenges: Non-Dell product integration can be complex.
Oracle
Investing heavily in cloud solutions, Oracle solidifies its presence in the private cloud sector. The Private Cloud Appliance caters to data and workload management, especially crucial in today's multicloud landscape.
Features:
Quick Deployment: Prebuilt solutions speed up deployment times.
Simplified Management: Built-in, full-stack management streamlines integration and patching.
Cost Optimization: Dividing resources reduces cost through fixed VM shapes.
Optimized Storage: Oracle ZFS Storage Appliance integration boosts storage speed.
Pros:
Centralized Reporting: Centralized financial reporting enhances oversight.
Efficient Inventory Management: Inventory management proves helpful.
Scalability Ease: The platform enables seamless scaling up and down.
Cons:
Complexity Concerns: Some users find the platform complex to navigate.
IBM/Red Hat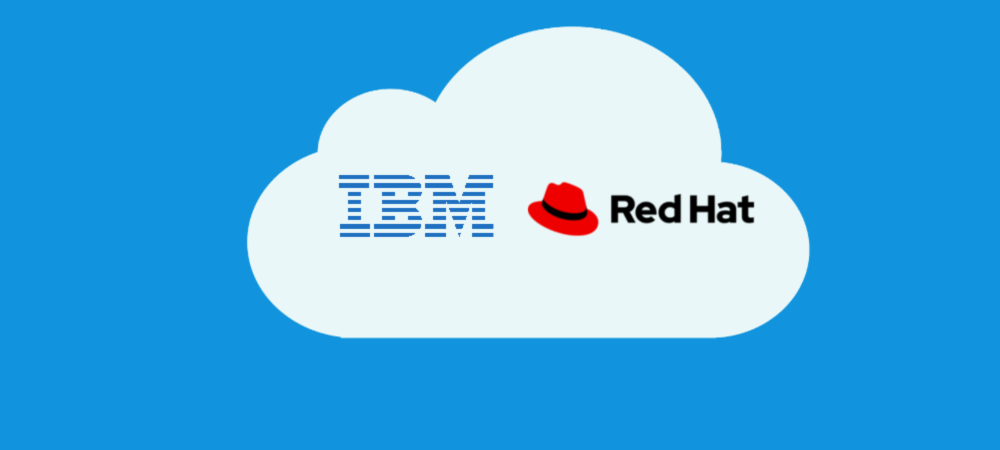 With the acquisition of Red Hat, IBM bolsters its cloud portfolio. Red Hat's offerings, including the OpenShift flagship, provide diverse avenues for cloud deployments. IBM's private cloud solutions span hardware, services, and security tools.
Features:
Enhanced Security: Key management augments security beyond default encryption.
Vulnerability Prevention: Insights aid in preventing errors and enhancing security.
Configurational Flexibility: Automatic scaling, backups, and failure recovery simplify configuration.
Hybrid Deployment: Facilitates both public and private cloud utilization.
Pros:
Robust Control System: Strong system monitoring and control.
API Integration: Integrated OpenShift APIs streamline operations.
Efficient Operations: Quick system functionalities enhance user experience.
Cons:
Learning Curve: Some users may find the platform challenging to learn.
RELATED POST:
Microsoft
Microsoft emerges as a leader in the private cloud domain, leveraging its Windows-centric legacy. The integration of Windows Server and Hyper-V technology fosters a hybrid cloud strategy, combining private clouds with Azure's public cloud service.
Features:
Cloud Extension: Securely extend data centers to the cloud via virtual networks.
Advanced Network Topologies: Create intricate network structures for optimal resource utilization.
Centralized Management: Manage virtual networks efficiently at scale.
App Flexibility: Combine PaaS and IaaS resources for versatile app development.
Pros:
SD-WAN Integration: Accessible SD-WAN integration with Azure.
Rich Service Offerings: A wide range of services including BOT, Computer Vision, and ML frameworks.
Comprehensive Lifecycle Management: End-to-end lifecycle management for applications.
Cons:
Cost Constraints: Costs may be prohibitive for small to medium businesses.
Cisco
A networking giant, Cisco offers an impressive suite of tools to enhance private cloud capabilities. With a focus on security and efficiency, Cisco provides a robust platform for private cloud deployment.
Features:
Consistent Deployment: On-demand infrastructure ensures automated and consistent deployments.
Unified Workload Control: Hypervisor and container support drive utilization and efficiency.
Container Management: Automate tasks and enhance efficiency through container management.
Enhanced Visibility: Application performance management offers comprehensive insights.
Pros:
Integration Flexibility: Seamless integration with existing systems.
Scalability: Scalability to meet evolving demands.
Robust Security: Advanced security measures bolster the platform.
Cons:
Payment Structure: Limited to subscription-based payments.
NetApp
NetApp, a stalwart in the storage market, enters the private cloud domain with scalable, cloud-like deployments. Prioritizing simplicity and automation, NetApp's offerings aim to streamline operations.
Features:
Versatile Workload Management: Run diverse workloads on a single platform for optimized performance.
End-to-End Automation: Simplify deployment and operations with automation.
Flexible Consumption: Optimize investments with flexible consumption models.
Operational Efficiency: Streamline infrastructure deployment and management.
Pros:
Multicloud Support: Support for a multicloud environment.
Intuitive Dashboards: Enhanced visibility through intuitive dashboards.
User-Friendly: Ease-of-use for streamlined functionality.
Cons:
Complex Reporting: Reporting structures may prove complex.
Amazon Web Services (AWS)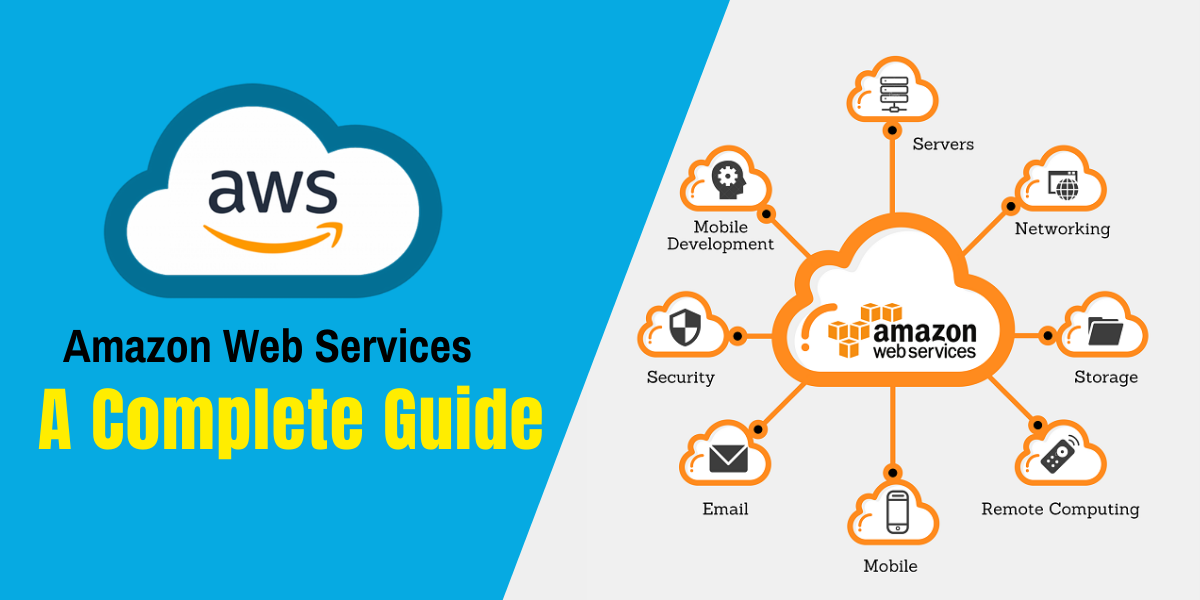 As the uncontested leader in public cloud computing, AWS ventures into private cloud offerings. AWS's Virtual Private Cloud (VPC) service offers security, control, and scalability for organizations seeking private cloud solutions.
Features:
IP Addressing: Facilitates communication between resources and the internet.
Ingress Routing: Efficiently routes incoming and outgoing traffic.
Network Management: Network manager tools aid in effective network management.
Security Assurance: Security groups act as firewalls for controlled traffic.
Pros:
Scalability: Offers scalable solutions to meet evolving needs.
User-Friendly: Easy-to-use interfaces enhance user experience.
Robust Security: Ensures secure cloud environments.
Cons:
Pricing Variability: Prices may vary based on context.
In conclusion, the private cloud landscape is vibrant and multifaceted, with these top providers offering a diverse array of features, advantages, and considerations. As organizations continue to embrace the cloud revolution, selecting the right private cloud provider becomes crucial in driving innovation, efficiency, and security in the digital realm.